The CMS1 system makes information accessible beyond the central nursing station or centralized monitoring center through distributed CMS1 system,and work station to optimized clinical productivity.The CMS1 has broken former analog signal transmitting mode, takes the lead in achieving full bi-directional communication,which makes paramedic view the entire information of the bedside system on the workstation conveniently, meanwhile the bedside system can be set and measured the patients via the workstation. For user convenience, we optimized our software design of workstation, which makes user just use mouse to accomplish all the operation. Each workstation is capable of systeming up to 32 patients according to user's demand and extends to 256 sets, the sixteen of which can be displayed in one screen synchronously.
Support 3-layer network infrastructure makes you establish your own dedicated monitoring network.
Monitors may be combination of wired,wireless on any station.
The computer with color display adopts above Pentium 4 CPU and outstanding hardware & software technology supported can present 8 patients simultaneously.
Supports up to 32 monitored beds per CMS1.
Enables bi-directional communication with bedside monitors for enhanced patient care.
Historical patient database enables data review for up to 20,000 discharged patients.
Documentation options include network printer and dual trace recorder.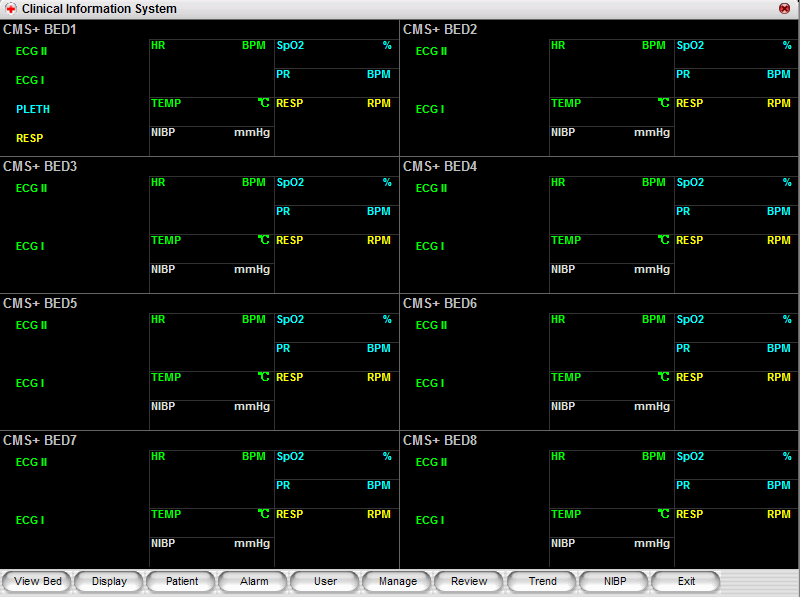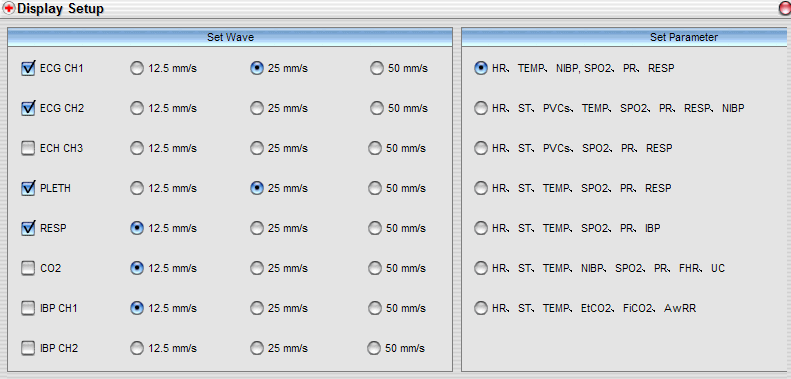 Q: How many units monitors can this CMS system connect to at the same time? 
A: It can support max to 32 patients and extend to 256 sets data at the same time.
Q: How can we install it? 
A: We support online technical support and paper user manual.