Advanced Multiparameter Water Quality Meter with Multiple Cable Options
By:Admin
Sterner AquaTech UK Launches Revolutionary Multi-Parameter
Monitor
ing System
Sterner AquaTech UK is proud to announce the launch of the new YSI ProDSS handheld multiparameter meter. The digital sampling system (DSS) provides extreme flexibility with two main cable options, allowing users to choose between a fully loaded 4-port cable assembly outfitted with any four DSS sensors or the ODO/CT probe and cable.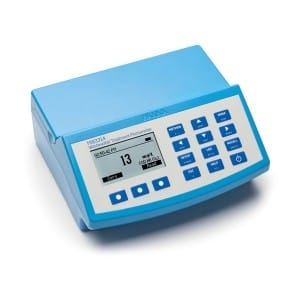 The YSI ProDSS is a revolutionary piece of technology that sets a new standard in water quality monitoring. The handheld device can measure up to 16 parameters in a single handheld meter. The ProDSS takes monitoring to the next level by combining reliability, functionality, and flexibility into a single instrument. This multi-parameter monitoring system is scientifically designed to help our clients monitor water quality with ease and accuracy.
The YSI ProDSS is very user-friendly and comes with an intuitive menu-driven interface. This allows you to easily switch between different monitoring functions with ease. The meter features a backlit colour display which makes it easy to read even in low light conditions. It is also equipped with various user-friendly functions such as an innovative calibration chamber, battery management system, and GPS function.
The ProDSS handheld meter is also designed to be portable and durable. It is IP-67 rated and submersible up to 1 meter, making it suitable for fieldwork and use in various environmental conditions. It also has a battery life of up to 20 hours, meaning you can rely on it for long hours of monitoring.
The two main cable options of the YSI ProDSS offer versatility in the field. The fully loaded 4-port cable assembly is suited for more complex sampling sessions. With this cable assembly, you can outfit the meter with any four DSS sensors and transect the desired depth when in use. Meanwhile, the ODO/CT probe and cable is suitable for routine water quality monitoring sessions. This cable is equipped with DepthGuard, which helps protect the probe from damage during deployment. The ODO/CT also monitors oxygen and temperature with a fast response time.
Sterner AquaTech UK is committed to environmental management, which is why we offer the best environmental monitoring products and services. Our YSI ProDSS offers high accuracy, reliability, and flexibility in monitoring various water quality parameters in real-time. The YSI ProDSS is suitable for use in any environmental situation, making it the perfect companion for environmental professionals.
The YSI ProDSS is also very cost-effective, offering excellent value for money. With this handheld meter, you don't need to purchase multiple tools to monitor different water quality parameters. The single device can measure multiple parameters, making it much cheaper and more convenient than purchasing multiple tools. Additionally, the ProDSS is designed to last, so you won't have to replace it constantly, further protecting your investment.
Overall, the YSI ProDSS is the perfect tool for environmental professionals, researchers, students, and everyone else who needs to monitor water quality. This device is user-friendly, portable, durable, and designed to meet all your monitoring needs. We are confident that the YSI ProDSS will serve as a trusted companion for anyone that values quality water monitoring data. For more information or to purchase, please get in touch with us today!