The equipment applies oil ballon probes,with elegant appearance and comfortable feelings.Measurements results are accurate as well as stable.Used a new hardware,the software interface is much more beautiful,more convenient to operate and easier to learn,bringing users excellent experience.
This equipment is suitable for all kinds of health and medical institutions,and can be used in diagnosis and assessment of the elderly osteoporosis and teenager bone growth.
1. Diagnosis for adults'osteoporosis and assessment for fracture risk
2. Detection for bone and prediction of growth height for children
3. Physical examination and census for the healthy and sub-healthy population
4. Osteoporosis diagnosis and prediction of innominate bone fracture
5. Evaluation of therapeutic effect of medicine for osteoporosis treatment
6. Assessment of side effects on bone and medium or long-term bone supervision of certain drugs.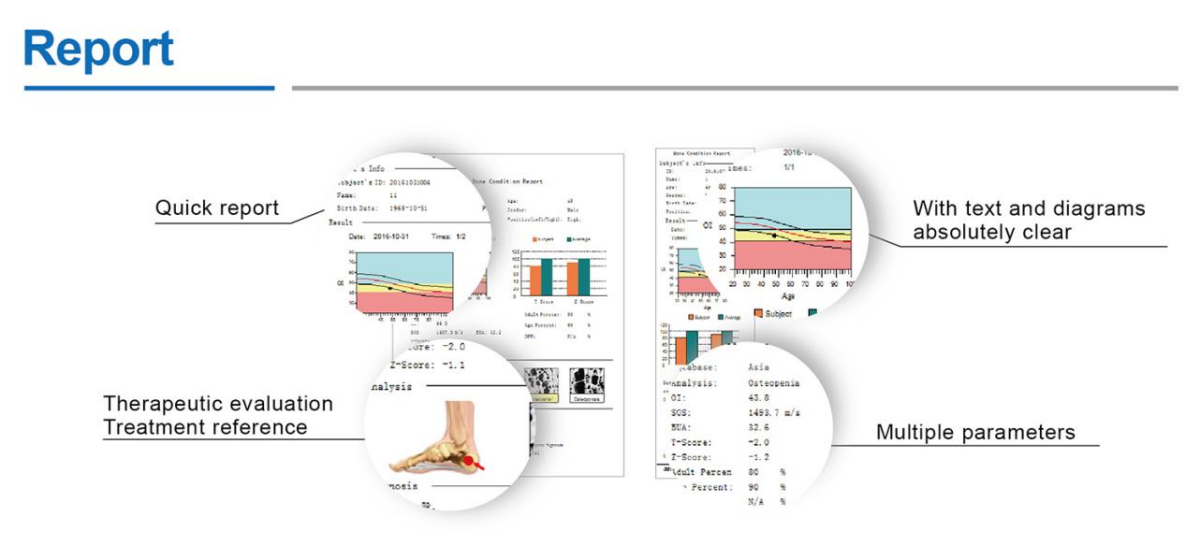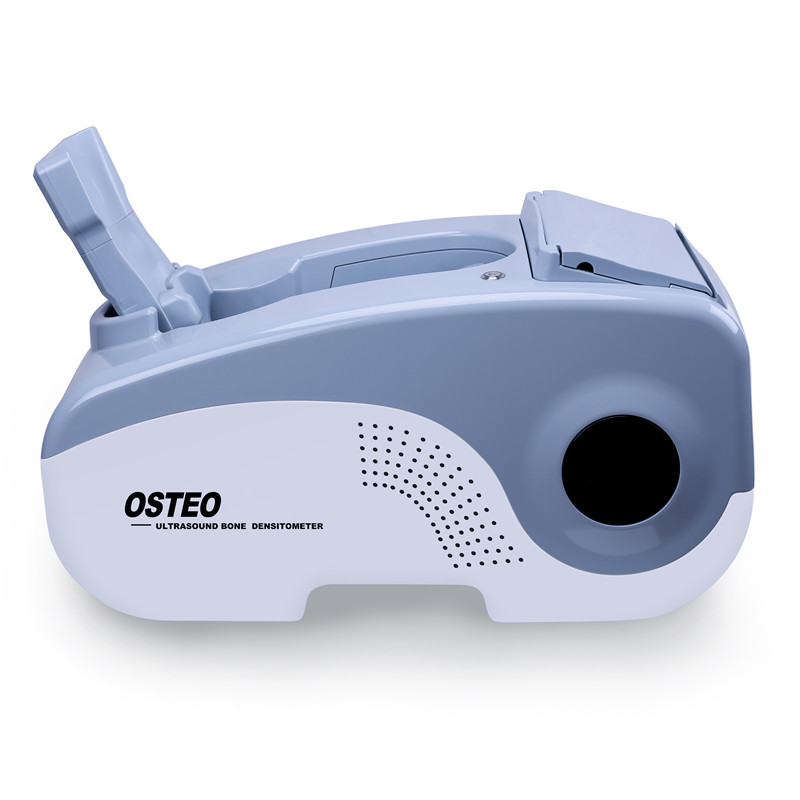 Package size:800*500*500mm
Net weight: 19.0KGS
Gross weight:20.0KGS
Host(one)   Foot plate(two)   USB cable(one)
Phantom(one)   Power cable(one)   Program CD(one)
Instruction manual(one)